Greetings from Lodge Owners, Dave & Alana!
Saltery Lake Lodge was originally owned by my grandfather Jim Magoffin. It was used as a rest and relaxation area for the employees of Alaska International Air, a small airline he started in the 1960s. Airline pilots, baggage handlers, and mechanics were invited to enjoy the lodge when they weren't busy helping build the Trans Alaska Pipeline.
Naturally, I grew up spending my summers on Saltery Lake. It is here that I caught my first salmon, saw my biggest bear, and learned how to truly appreciate Alaska. My best childhood memories involve flying in bush planes and hauling in salmon that seemed bigger than me at the time.
As the owner and operator of Saltery Lake Lodge, this place is still as special as it was when I was a kid. While I take care of the nitty-gritty flying and filleting, Alana is excited to share her culinary skills with you. She is dedicated to producing hearty meals that will satisfy even the most hard core angler. From Dolly Varden Trout Taco Tuesday lunches to Friday's Filet Mignon Surf and Turf dinners, Alana could take on any restaurant in the last frontier and win!
We invite you to continue our family tradition by hopping in my plane and letting us show you why my grandfather fell in love with this place nearly 50 years ago. Alana and I cannot wait to share the best salmon fishing that our home state has to offer.
We hope to see you this summer for your Alaska fishing adventure!
-Dave & Alana
The Guides
Tyler sharpened his fly fishing teeth on Washington's Yakima river while earning a in pre-med degree from Central Washington University. Following his graduation, Tyler stuck around to guide and explore the area. Over the years he has guided myriad rivers in Washington and Idaho. Tyler's passion is to chase big anadromous fish with a spey rod, but is well-versed in it all and can't wait to share his passion and love for the sport.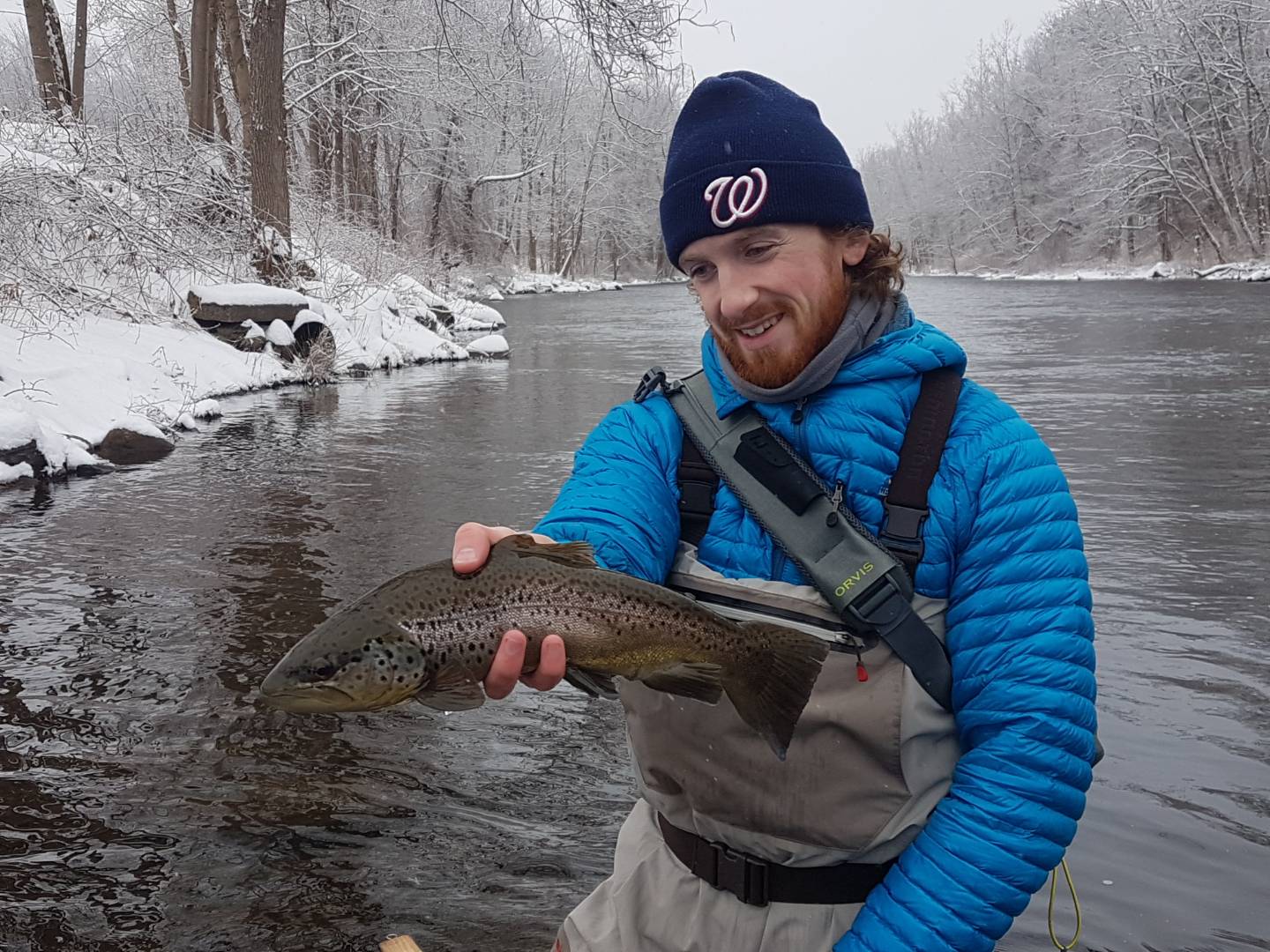 Joe discovered the inherent magic of catching trout on a fly rod in his home state of Maryland, fishing small mountain creeks for native brook trout and wild browns. An accomplished fly tyer, educator, and collegiate baseball pitcher at Drew University, Joe has had the opportunity to fly fish most of the Eastern United States, Oregon, Mexico, and Costa Rica. A resident of Brooklyn, New York, Joe is currently an MFA candidate in Poetry from New York University, working in a fly shop on the side to balance the chaos of The Big Apple. Joe is an award winning poet, and his writing has been published in The Drake, Tail Magazine, and Strung, among others. He is thrilled to help you get your next big fish story.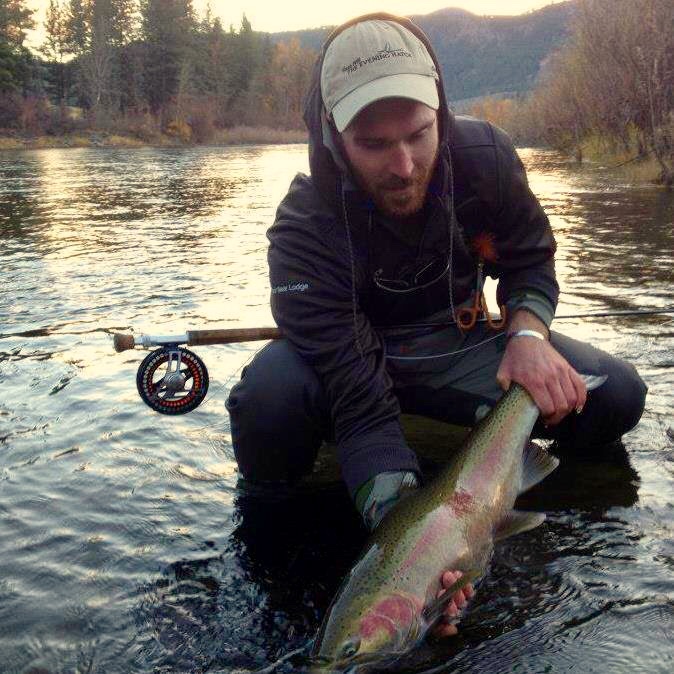 Dustin started his addiction to the fly at age 10 with the instruction of his grandfather, the back yard of the ranch in Ronan, MT was his river. He started his guide career in Washington in 2009. He explored the state waterways and coastal tributaries, then covered Idaho, and finally Montana where he became a full time guide. Dustin's time off consist of Carpentry/woodworking, Bird hunting and of course streamers and dries anywhere I can get to that has water!
Elliott, a Wisconsin-born fishmonger, has been with Saltery Lake Lodge since 2016. His passion for flyfishing has led him on numerous cross-country roadtrips and eventually up to Alaska. When he's not at guiding for Saltery, Elliott works as the Assistant Editor for The Drake Magazine, a flyfishing publication based in Denver, Colorado. He also produces the magazine's weekly podcast, The DrakeCast. Elliott can't wait to man the net when you hook into the fish of a lifetime.
Hailing from further south than his compatriots, Chris got his start fishing the surprisingly varied waters of Texas. After gaining recognition as a bareback rodeo star, Chris moved to Montana to satisfy his insatiable appetite for all-things-fly where he received a degree from Montana State University. While in Montana, Chris tended pack horses and clients as they scoured the Bob Marshal Wilderness Area in search of Bull Trout. His experience on the flats of the Gulf of Mexico and the icy rivers of the Rocky Mountains have refined his knowledge and understanding of every aspect of fly fishing. Chris has been with Saltery since 2015.