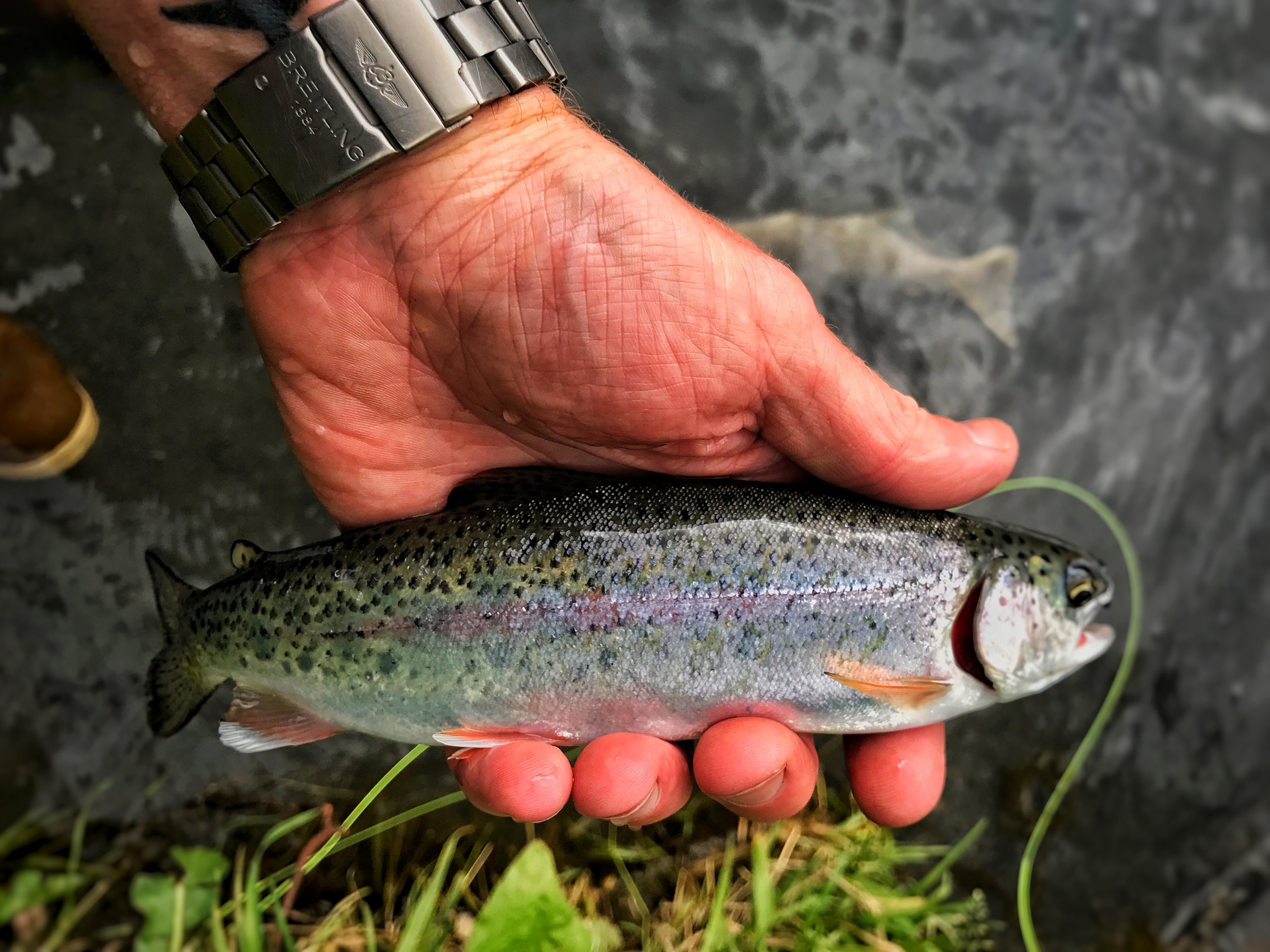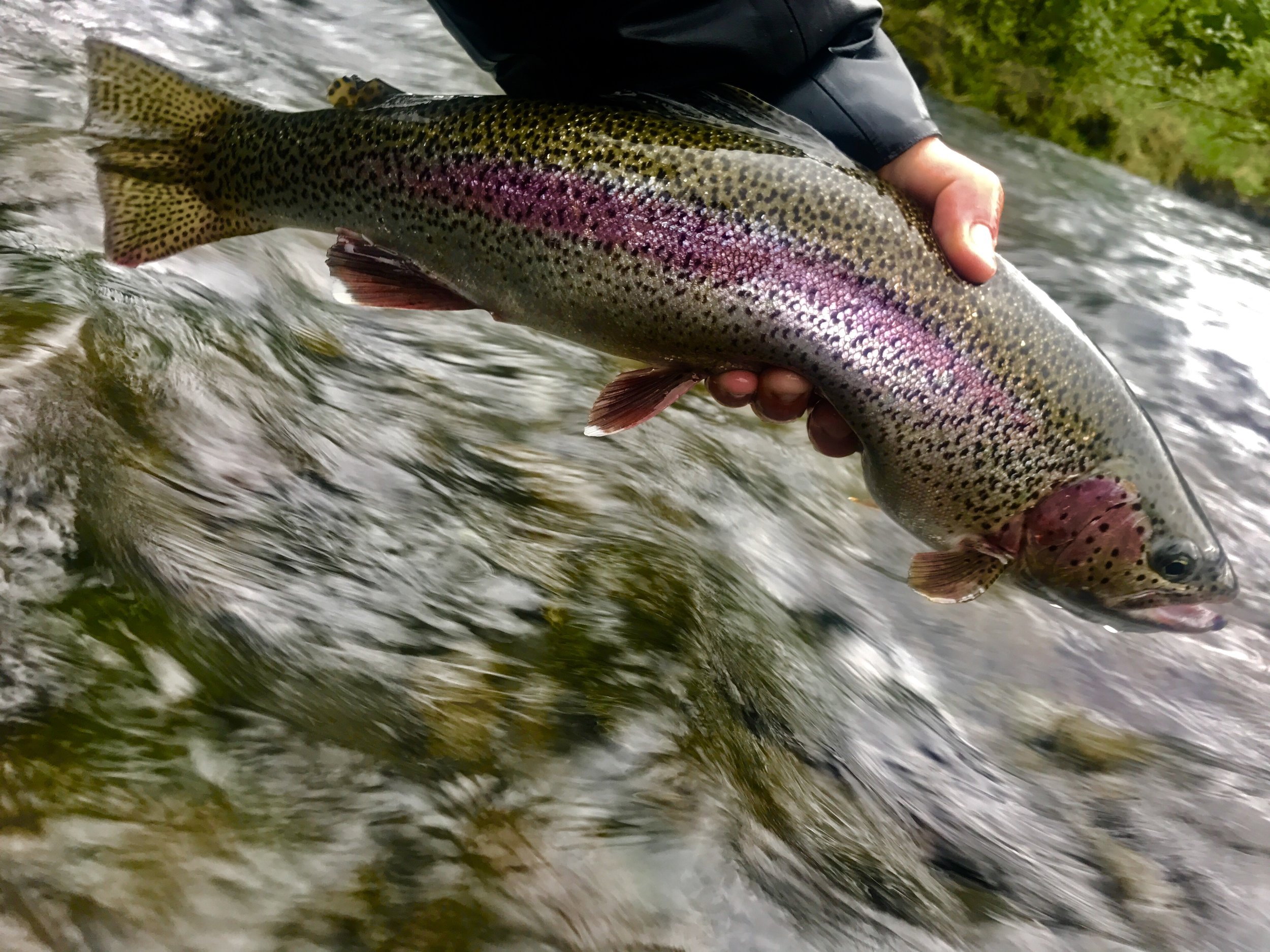 Rainbow Trout
Probably the most popular freshwater gamefish in the world, the Rainbow Trout has earned its sterling reputation. They are a beautiful, strong-fighting fish that, according to a favorite saying, "can only be caught in beautiful places."
The river systems of the Saltery drainage prove no exception to this rule. Rainbows can be targeted throughout the entire season and, short of the rare Steelhead, pose the most technical challenge to anglers of all the fish we have at Saltery. For the most part, we catch rainbows when dead-drifting beads and flesh flies close to trees and logs in Saltery River.
Saltery Rainbows average between ten and sixteen inches, with a handful twenty-plus-inchers caught every season. You have to work for these fish, sometimes wading through two dozen dollies before you see a flash of red headed towards your bead. But the footwork and precision casting are worth it – they fight exponentially harder than they should.
Although the Rainbow usually ends up a footnote, or a happy accident, this species is fully worth setting aside at least one fishing session to chase. When you're catching so many salmon and Dollies that they're all blending together, sometimes it's nice to take a break and catch the most pristine Rainbow of your life.
Recommended Gear
FLY-FISHING
Rod: 4-6wt single-handed, fast-action graphite
Reel: 4-6wt
Line: 4-6wt floating
Leader / tippet: 1X or 2X monofilament or fluorocarbon
Flies: Size 6 to 4 Alaskan Omelettes in shell pink and orange or any fly that very closely resembles an Alaskan Omelette
Beads: The only bead that works is #9 Root Beer (just kidding).